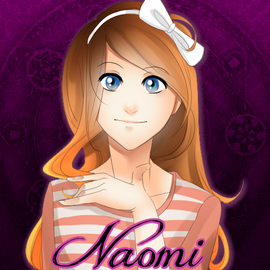 "Of course you would side with her!" -Naomi

Naomi Patterson is one of Mika Anderson's close friend, voiced by Samantha Chan. Although she is the more uptight and naive friend she does care a lot about her friends. She is known for being the 'ditsy blonde' and has constant fights with Suzu.
In the second game, she is in Paris learning to be a chef.