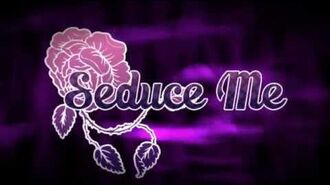 Welcome to the Seduce Me the Otome Wikia
[
]
Welcome to the Seduce Me the Otome fan-collaborated online encyclopedia! This wikia site is created by fans, for fans. Anyone can edit these pages and contribute to organizing, adding, or removing information. These pages cover storylines, characters, and lore collected from Michaela Laws' games, Seduce Me Ask tag on her blog, as well as other official responses are being gathered here.
The Seduce Me the Otome series is multiple American fantasy-themed visual novels created by Michaela Laws and a product of Seraphim Entertainment. In these games, the player controls Mika Anderson, who gets entangled in the affairs of incubi.
Warning: This wiki contains unmarked spoilers.
Currently this project needs more information and pages created. Please refer to the Seduce Me Otome: Style Manual for page code and guidelines.
Main Wikia Pages
[
]
Other Resources
[
]
Latest activity
[
]